General aviation plays a vital role in supporting law enforcement and medical service operations throughout the United States.
Law Enforcement
General aviation aircraft allow law enforcement officers the ability to extend their field of vision, assist those on the ground with alerts to dangers that may otherwise go unseen, conduct traffic enforcement, DUI monitoring, and help with search and rescue.
By far the most important attribute of these aircraft for law enforcement is their coverage range. Aircraft can cover large distances quickly in comparison to traditional law enforcement ground units. Aircraft are a critical help with security and firefighting missions.
According to the U.S. Department of Justice, in 2007 roughly 1 in every 5 large law enforcement agencies had a specialized aviation unit operating at least one fixed-wing plane or helicopter.
A total of 201 aviation units throughout the United States provided aerial law enforcement coverage in 46 states (Wyoming, Vermont, Rhode Island, and Idaho being the 4 states without aviation units) and the District of Columbia with at least one aviation unit covering the entire jurisdiction and with 30 having at least one additional unit under either a city or county jurisdiction.
According to the report by the Department of Justice, 9 out of 10 aerial law enforcement units responded to calls for service or direct assistance to ground units.
Of the 201 airborne law enforcement units across the U.S., nearly half issued traffic enforcement citations or made DUI arrests.
79% of units reported being involved in counterterrorism operations, such as conducting facility checks on buildings, ports, public utilities, oil refineries, bridges, airports, and monuments.
Units were also involved with surveillance (85%), counter-narcotics (89%), stolen vehicle recovery (72%), just to name a few.
92% of county police units across the United States conducted search and rescue operations for missing individuals.
General aviation aircraft are crucial to everyday law enforcement operations, supporting vital services for communities, responding quickly to emergency threats, and ensuring the safety of both responding officers and the public.
Read the report by the U.S. Department of Justice in full.

Medical Services
Throughout the United States, emergency medical services utilize helicopters and fixed-wing aircraft to provide vital services to the general public. In 2015, the Atlas & Database of Air Medical Services (ADAMS) of the Association of Air Medical Services reported that there were 301 air medical service operators, operating 1045 helicopters and 362 fixed wing aircraft. There are approximately 550,000 air EMS missions flown each year. When dispatched at the same time as ground EMS, the response capabilities of helicopters allows over 54% of the United States population access to a full-service trauma center within 60 minutes or 'The Golden Hour'
Helicopter air ambulances are typically used to transport patients from the scene of an injury directly to hospitals and trauma centers. Airplanes are also often used when patients need to travel a longer distance to receive special services and in rural areas. Air-medical transport provides a higher level of medical care for the patient en route and optimizes the critical care patients receive from the start of their emergency through treatment at a medical facility.
Air medical services also provide a vital service to rural communities, bringing patients to specialty critical care without delay, which is becoming more crucial as rural communities have continued to find themselves cut-off from vital emergency care due to recent changes to the nation's healthcare delivery system.
Across the country, the number of rural community hospitals has dropped from 2,500 in 1988 to 1,855 in 2016.
The number of emergency departments in community hospitals have also declined between 1993 and 2013, falling from 5,100 to 4,400.
Across the country, there has been a decline in the number of trauma centers.
Specialists and specialty care has become less available in non-urban settings.
On occasion, air medical aircraft may be called upon to transport blood, supplies or other medical supplies when they are limited or non-existent.
These aircraft may also be called upon to transport specialized medical staff to assist with a mass casualty event or augment rural hospital staff in stabilizing patients requiring special care prior to transport.
According to the Atlas and Database of Air Medical Services, between September 2010 and September 2011, the total number of bases with rotor wing aircraft increased from 731 to 764, with the number of fixed wing aircraft also increasing from 900 to 929. Within the same time period, the number of bases with fixed-wing services also increased, from 165 to 173.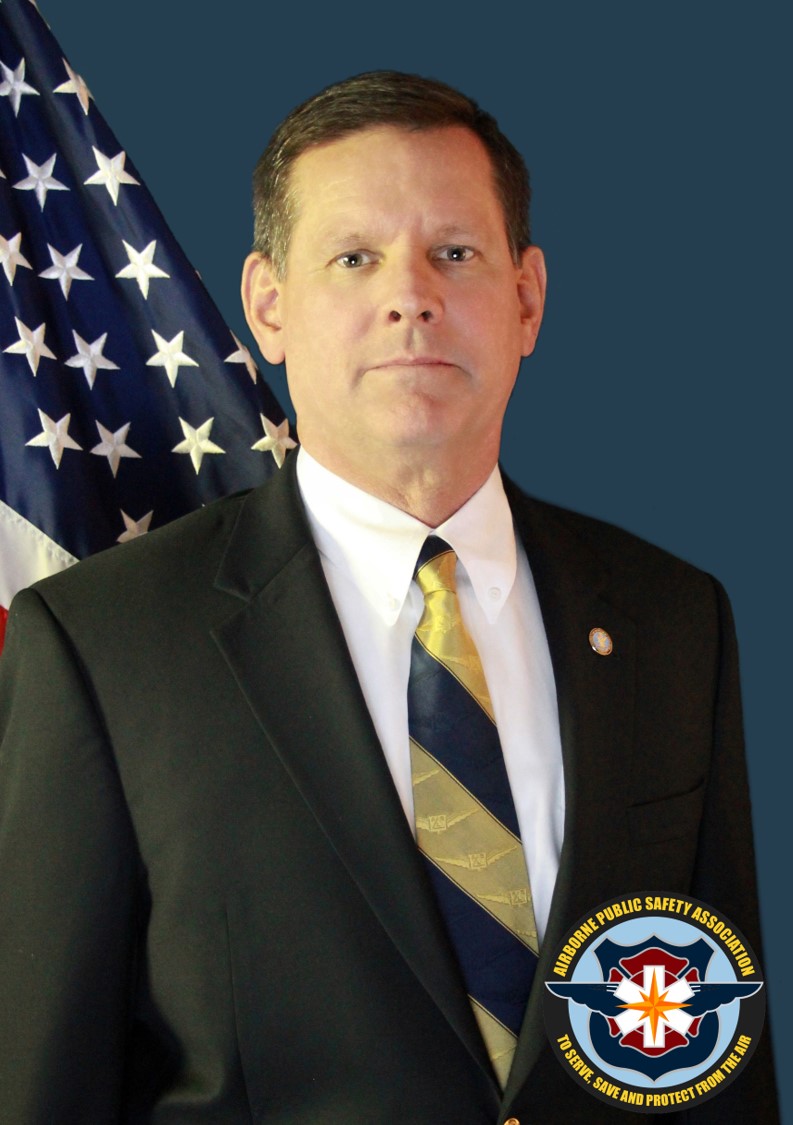 Daniel B. Schwarzbach, Executive Director and CEO, Airborne Public Safety Association
"On behalf of our 3,000 members, we know well the importance of aviation and general aviation for communities around our nation. Whether it is search and rescue, where the range of the area requires an aerial view for efficiency and urgency, law enforcement and surveillance, medical care, or many other services, these aircraft and our network of airports are critical to public safety operations and connecting rural and remote areas.
The industry is also making great strides in investing in emerging technologies, such as advanced air mobility (AAM), and sustainable fuel, technologies and incentives, which will boost jobs and help to grow this sector in the future.
Public safety, law enforcement, and emergency services are at the core of our mission. Let's work to ensure that we continue to invest in this critical part of our public infrastructure."